Las Vegas Bachelor Party
by Cristina Shine
If there was one place in the world you could have the perfect bachelor party it would be Las Vegas. After all, they do not call this jewel in the dessert, Sin City for nothing. It certainly lives up to its name and then some. From the casinos to the all-nude revues there is some form of entertainment or action going on at all hours of the day.
Sin City offers a sensational show and nightclub for every single personality. In fact, you will probably find more than just one. From the numerous Cirque du Soleil shows to the headliner performances and the Broadway shows you will be set when it comes to entertainment. Five star hotels and suites are available right on the strip. Some of these hotels are so lavish you won't need to leave your room to have a party. You could end up with a Jacuzzi, full stocked bar, a perfect view of the city, and a stripper pole. You would have everything you need in your room.
If you want to go out, Las Vegas has some of the best Adult and Gentleman's Clubs in the entire world. No one does Sin like Sin City. Clubs like Crazy Horse III, the Can Can Room, Club Paradise, and Olympic Garden are all some of the top spots in the city. If you want a legendary stripper experience you need to visit Cheetahs, which was based on the club in the movie Showgirls starring Elizabeth Berkley and Gina Gershon!
If you want to check out some standard bars and clubs, try looking up 1 OAK, Coyote Ugly, Drai's, Tequila Joe's, or the Rockhouse Bar and Nightclub. Some other good options include Chateau, the Foundation Room, Surrender, and the infamous Tabu. You will have a party to remember like nothing you've ever had before when you throw the ultimate Las Vegas bachelor party!

Planners
---
1) Vegas VIP
Address: 4270 cameron st #3A las vegas NV 89103.
Phone #: Toll-free: 1800-VEGASVIP 702-384-4847
Hours of Operation: 9am to 6pm (Mon - Sat)
Company Website: vegasvip.com

Company Information: Is there a Better Place to Party than Las Vegas? NO! Las Vegas is Flashing Lights, The Hippest Music, Fantastic Shows, Club Dancing and Behavior that is, well, let's just keep that our secret! There is no better place in the world to have a good time. And that's what we are here for! To make sure you have a good time. Bachelor and Bachelorette Parties! Of course one certain kind of party seems to be a Specialty! These parties can be anything from Dinner and Dancing to Drinking and Exotic Dancers! From Limousine service all over town to a Party Bus with a stripper pole! Your wishes come true … at least for one more night!
VegasVIP.com offers: For the Bachelors one of our most popular bachelor party packages:
The Hangover Package!
You've seen the movie, now experience it! Well, only the good parts!. You get Dinner at the Fantastic Gordon Biersch Brewery. A great 4 course meal with unlimited beer for 2 hours! (They brew their own GREAT beers!). VIP Entry into Pure Night Club with Table Service on the Terrace. And then, if you are still standing, you get VIP Entry into top strip club, Sapphire, with a VIP Table just for you!. Of course you get Limousine service all night from each venue!. For 6 people this amazing packing is only $359 each!
There are no hidden costs! Leave your wallet at home and just have fun!. There are some blackout dates for this so book it now!. Are there more packages? Many!.
It has "The Last Supper", "Guy's Night Out" and "King of the Night", just to name a few.
Plus you can custom make your pack from scratch! We have a form online and our sales people would be happy to make your ideas a reality! Skydiving, Dinner and Clubbing? We can do that!
For the Bachelorettes, we have many packages as well. Including the very popular "Queen of the Night" Package.
You get a VIP Host for the night, 8 hrs of Limousine service, Dinner at Gordon Biersch, then VIP access to "The Thunder from Down Under" male review! Not enough? We are not done! You ten get taken to Chateau, the hottest night club and get VIP bottle service including 2 bottles of premium liquor and mixers! Your price includes all taxes and tips!
Call and get your special prices on this package! Show tickets go fast!
Other packages include "Hen's Night", "The Palms Package" and the very popular "My Girl Wants to Party" package. Check our website or call us for more information on these fun packages.
And of course you can always call us and customize your own package as well.
2) Bachelor Vegas
Address: 4575 s Dean Martin dr. Tower 2 #601 Las Vegas NV 89103.
Phone #: Toll-free: 1800-920-8847
Hours of Operation: 9am to 6pm (Mon - Sat)
Company Website: bachelorvegas.com
3) Vegas VIP Services
Address: Las Vegas Boulevard South.
Phone #: (702) 338-3416
Hours of Operation: 9am to 5pm (Mon - Sat)
Company Website: vegasvipservices.com

Nightclubs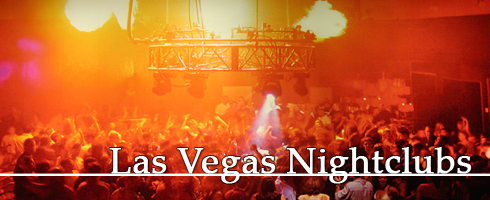 One thing Vegas has never lacked is a Night Life. And now it is bigger and better than ever! With 1OAK joining XS, Tryst, Chateau, Hyde and Marquee, just to name a few, once again THE best place in the world to dance the night away!
There is a place for every taste. Top 40? You'll find it! House Rock? Got that too! Casual, formal or too hip. You can choose your mood and we'll find the place for you and get you a VIP table. Just want to get in and dance? above VIP service companies have VIP Entry just for you. Why wait for hours in line to get in? your own VIP Hosts take you to the head of the line and will show you all the best spots in the club. Your fantastic limousine service will get you there and back so no worries and no extra charges. Remember booking through VIP service packages are quotes with ALL COSTS included! No surprise Tip and Taxes and the end of the night!
Sometimes you just want the sophistication of a show... the city has that too! There are several Cirque du Soleil shows be performed at various Hotels. They produce everything from the Beatles "Love", to "Viva Elvis" to "O" and the incredible "Ka". A Cirque show is really a must if you come to this city. "Le Reve" at Wynn Hotel is another amazing show! In addition this entertainment capital is lucky enough to have many headline acts come here all year round.

Vegas isn't called Sin City for nothing!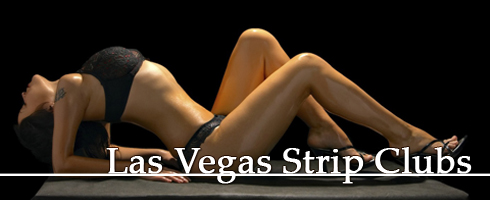 Besides the Night Clubs Vegas have some of the most elegant Strip Clubs in the world. Sapphires, Crazy Horse III, The Spearmint Rhino and Olympic Gardens make for some good times you may or may not remember! For something a bit tamer, but still sexy, The Playboy Club at the Palms is a must!
The Ladies aren't left out either! The Men of Olympus, The Thunder from Down Under and the Men of Sapphire are sure to please any party the women can think of! Vegas always have package that include Dinner and a Show with limousine service and VIP entry throughout!
There are times when you just feel like rubbing elbows with the famous, near famous or wanna be famous. Of course Las Vega has those too. The Foundation Room sitting on top of Mandalay Bay is a private club for performers and people of all kinds. Normally you have to be a member to use this beautiful club but that's what makes us special! VIP entry can be your's. It's just a phone call away! For the Night Owl in you there is Drias. Open late... we mean really late! You never know who will show up and what will happen. It is always rated the best after hours club to go to! So let's go!