Cancun Bachelor Party
Interested in night-long parties, cheap booze, loud entertainment, and all-inclusive adventures? Then head to Cancun. The city's Hotel Zone is where you'll find a plethora of clubs, restaurants, hotels, bars, and other entertainment venues. It's also the ultimate place to host a bachelor party with all your closest friends. Cancun has its own charm far different than the upbeat city of Las Vegas or the elegant living of Paris. Mexico is known for its wild nightlife scene, blue skies, and some of the best beaches in the world. Cancun satisfies thousands of grooms each year.
Bachelor Party Planner
---
Cancun VIP: In need of a bachelor party location that's affordable, beautiful and hassle-free? Choose Cancun, Mexico as your party destination of choice. Head directly to the Hotel Zone where you can find an abundance of day clubs, beach clubs, night clubs, and entertainment venues galore. In Cancun, the majority of establishments offer all-you-can-eat and all-you-can-drink, as well as exclusive perks like VIP passes at clubs. If the white sandy beaches and endless sunny skies are not enough to bring you to the coastal city, the ability to host an unforgettable bachelor party will.
Address:
Brodway Road 234, New York
Website:
cancunvipvacationrentals.com
Phone :
U.S.&Canada: 888-232-3965 | Mexico: 1-800-269-4559 | Local: +52 998 346 5470
Beach Clubs in Cancun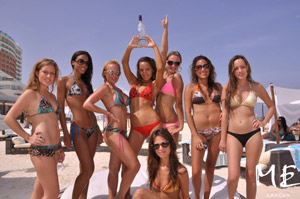 Keep cool as you party by taking your bachelor party to one of numerous beach clubs in Cancun. Due to the beautiful weather in Cancun year-round, the beach clubs are always buzzing with scantly-dressed men and women. Beach clubs vary depending on your choice of scene. You'll find some that are peaceful and beach-like, while others are more like a nightclub with DJs and live musical performances. Be sure to check out some of Cancun's most popular beach clubs while in the city, including The Beach Club at the ME and The Mandala Beach Club.
Bars and Nightclubs in Cancun
Cancun has one of the most incredible nightlife scenes in the world. After dark is when locals and tourists flock to local bars, clubs, and festivals to drink, dance, and mingle. Music in Cancun attracts all types, including lovers of techno, salsa, reggae, and rock. Cancun nightclubs are also unique as most offer all-you-can-drink cover charges, which can save you a bundle while vacationing. While costs are lower, entertainment is top-quality. On any given night you'll find amazing DJs and live entertainment in bars and clubs across the city. While frequenting nightclubs, be sure to check out Palazzo, Coco Bongo, The City, and Mandala.
Adventure Tours in Cancun
Adventure seekers rejoice. Cancun is the perfect place for guys who crave adventure to get up and personal with Mother Nature. In Cancun there are tons of outdoor activities to try, from deep sea fishing in the ocean to zip lining through the wild jungle. There's a type of tour for every bachelor party group. If your friends enjoy driving fast, rent a few quads or ATVs to explore the rugged terrain. Have a love for sea life? The sea life tours can get you amazing views of incredible sea animals like dolphins. If the bachelor is a history buff, make time for a Mayan Ruin tour where you'll have the opportunity to check out the archeological site of the ancient Mayans.
Strip Clubs in Cancun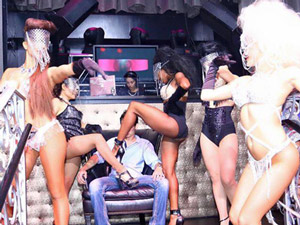 Don't leave Cancun without first experiencing the fun and pleasure of a local strip club. There's no denying the beauty of girls in Cancan and you can find many of them working in establishments throughout the city. From sun down to sun up you can enjoy music and watch beautiful dancers perform on stage. Some of the best strip clubs in Cancun include Gold Palace by Dassan, Kiss Night Club, Tabares Cancun, Black Jack and Men's Club. The laidback atmosphere is the perfect place to host a bachelor party.
Before you tie the knot, make the most of your final days as a single guy by heading to Cancun with your best buds. While there are plenty of destinations you could go for your bachelor party, you can't get much better than Cancun. The tropical paradise has it all, from adventure and epic parties to beautiful blue skies and sandy beaches. Don't wait to start planning your bachelor party. Check out all that Cancun has to offer.